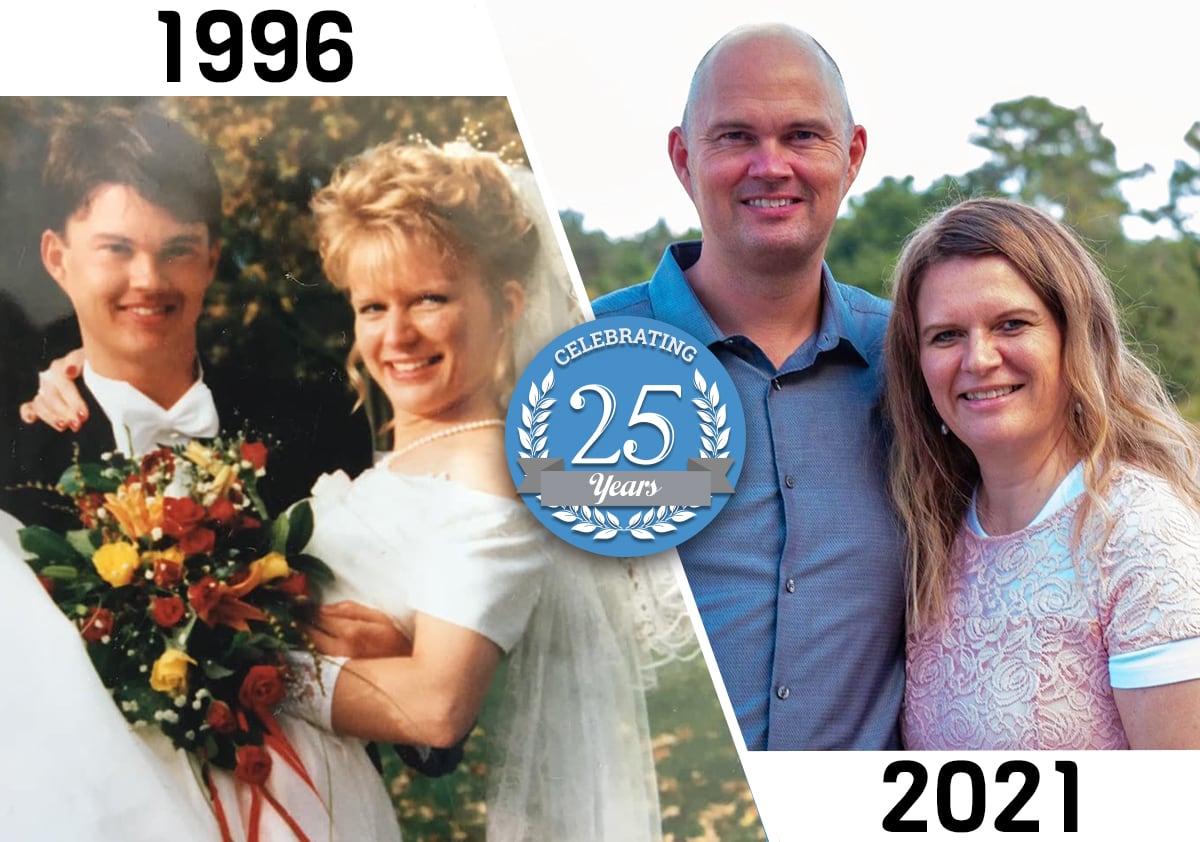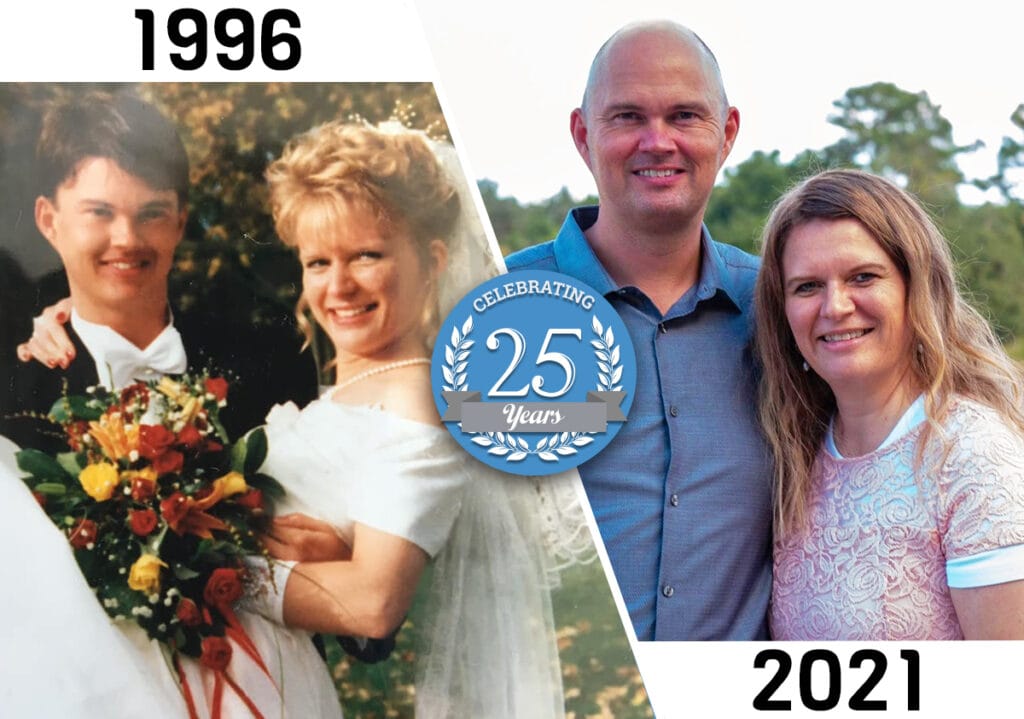 Lene and I have just celebrated our twenty-fifth anniversary, and it is amazing!  Try to imagine that we said "Yes," to each other in Denmark twenty-five years ago.  God has since done so much in our life!  We have been allowed to be in 36 countries and 43 states, and we have been allowed to see many lives changed!  
I want to use this newsletter to talk a little about this and honor my wife.  You all have seen me out there, on YouTube in the videos, and been blessed, so I often have people coming and thanking me for my obedience and what God has done through our life, and I am genuinely thankful for that.  But I want to say that I would not have been able to do any of this if I had not had Lene by my side.  Lene is just an amazing woman.  God has used her in extraordinary ways, even though she's not the one on the videos, but He has used her and her willingness to keep serving God and paying the price we needed to pay as a family to do what God wanted us to do.
The other day, October 19th, we had our 25th anniversary, and we had a party at the camp in Orlando, where some of our friends and helpers, and staff from the camp were there.  Many of them gave speeches, and it was just beautiful!  Many of them shared how our marriage has been a big blessing to their marriage and shown them it is possible to serve God and have a strong marriage.  I think this is something God has put in our heart, for everyone out there, that ministry should not destroy our marriage!  Our marriage is our first ministry, and those who are married are called to serve God together as a couple!  Not that we should be the same and do the same, but that we should serve together!  
Lene is not in the front on the videos like I am.  She's not speaking with the microphone in her hand like I am.  But we are still serving God together!  We are one!  We are not the same, but we are one!  And I think this is a very important message for all of us out there – that we need to come back to holy marriage!  We need to come back to the family as a very strong unit!  
Here, I'm also thinking about our spiritual family.  One thing that was very special about our party was that many people were sharing how God has used the time we have been in America to really create a family – not only a family with us here who are at the camp but a family with people in TLR all over America and all over the world!  And how people are connecting all over the world and together serving God as a family!  This is truly, truly beautiful!  
So in this newsletter, I just wanted to start by saying this – let's pray for strong families!  And thank you all for the prayers for my wife and me and us as a family.  And thank you for being there for us.  Thank you for all of your greetings, all of you who sent a greeting over Facebook or YouTube.  We are now excited as a family to go for the next 25 years and see what God will bring there if Jesus has not come back before!  
I am thankful for what God is doing!  I also want to send a video to you all out there – a video I posted the other day where I'd just had a beautiful, beautiful week with miracles every day!  It started Monday with a man I was led to in a cafe, then Tuesday a woman I met at another cafe, and Wednesday a man I met there, and it ended up in a home with ten people baptized!  All in all, it was just a beautiful week that was an excellent reminder to everyone out there that God wants to use us in our everyday life!  We don't need to set up meetings.  We don't need to have a microphone in our hands.  We don't need to travel on missions, but we can serve God wherever we are in our everyday lives!  So I encourage you also to see this video here.
God bless you, and thank you all!  We are excited about what God will do in the future!  For you who live in America, we are going on a road trip to New England this week if you want to meet us out there.  Go and see more on TLRMap.com.  God bless you all!